Two wheel tractors are small, motorised farming machines used to cultivate soil for gardening and horticulture, usually on small plots of land. Two wheel tractors are often used to break up soil, like a rotary tiller. But compared with rotary tillers they are very versatile tools: whereas a rotary tiller has fixed cutters, a two wheel tractor can be fitted with various implements, making it a tool with numerous applications. These implements include rotors, ploughs, weeders and rotary harrow for tilling; flail mowers, cutter bars and disc mowers for lawn and garden maintenance; and finally, mini-round balers and automatic seeders for agricultural management. In short, a good two wheel tractor can perform an endless number of jobs.
Factors to consider
To identify which two wheel tractor is best suited to your needs, it's worth considering four factors: the land surface area, the implements needed, your available budget and the available storage space.
The land surface area: the size of your land determines how powerful your machine needs to be. For example, to cultivate a garden measuring 200 m2 you can use the BRIK 1 S, which is compact and ideal for any task. Whereas, to cultivate an area of between 200 m2 and 500 m2 you can choose the KAM 7 S. For plots larger than 500 m2 it is better to opt for the KAM 13 S or higher displacement models.
Implements needed: the jobs that your two wheel tractor will perform, and therefore the tools that you need to install to do those jobs, determine the power output and weight that your two wheel tractor should have. For a flail mower, you need a two wheel tractor such as the KAM 7 S or KAM 13 S; for ploughing soil, use the KAM 13 S or higher-powered two wheel tractors; or for rotors, any model will do.
Available budget: This is undoubtedly one of the first things that you should take into account, but you can be certain that the extensive range of Nibbi two wheel tractors offers a solution for every budget. And most importantly, the product quality is outstanding at every price. Among the specifications of each model, you can find different configurations that may help you find a compromise between the two wheel tractor you need and the right price.
Available storage space: this is one of the most important factors, but also the most overlooked. Your two wheel tractor and accompanying implements should be stowed away in a protected shelter, which will prolong the lifespan of the vehicle and maintain its performance. All Nibbi two wheel tractors are designed to occupy the smallest footprint possible and fold away to fit even the tiniest of spaces. You should therefore bear in mind that most of your storage space will be taken up by the modular implements, so choose them sparingly if you have limited space available.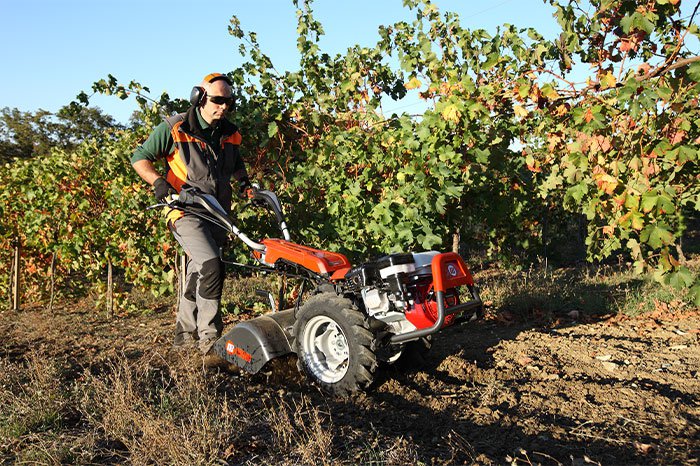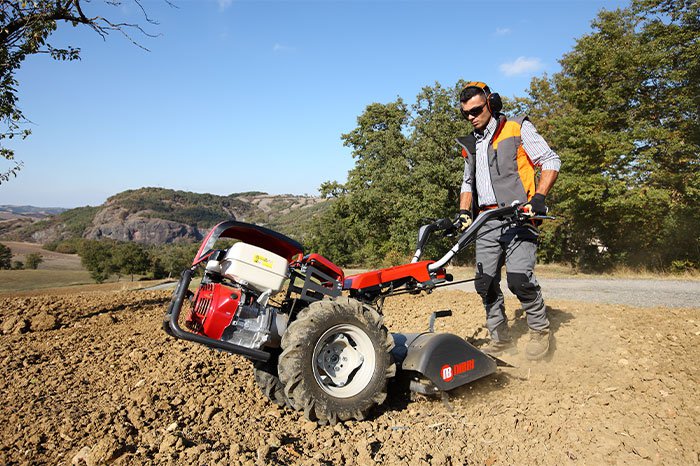 In conclusion: a two wheel tractor is an essential tool if you have a small plot of land to cultivate. There are various models suited to different uses, budgets and available storage space. On our website you can find comparison tables and descriptions of each model.